We Provide Meals!
Posted by Angela Watson on 11 April 2018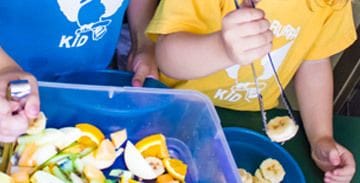 At Kookaburra all meals are provided. Our meals are cooked fresh daily by our wonderful Chef Pam with menus rotating weekly to ensure children are receiving a variety of nutritious meals when attending our service.

Author:
Angela Watson
About: With over 15 years experience as a Early Childhood Educator, Angela Watson is the Director of the Kookaburra Community Child Care Centre located in Mackay Queensland.